If you have Atlas Chalet Shingles on your roof… we have some Great News for you! Because these shingles were recalled in mid 2010 by the Altas Roofing Company, we can most likely get your insurance company to replace your entire roof.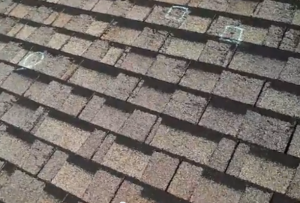 If you have ANY storm damage at all… even just one wind damaged shingle… your insurance company is responsible for replacing your entire roof.
Call today (404)902-8799 to schedule
your free Atlas Chalet Roof Evaluation.